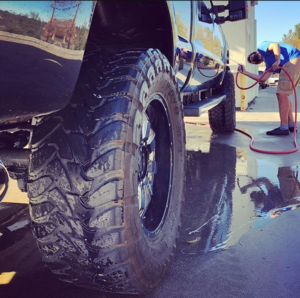 Better Resale Value: How Car Washes Can Help
If you ever plan on selling your car in the future, then it's important to take care of it while you own it. At Rancho Car Wash, we're glad to say we can help with this. The following services for car wash in Temecula are a few that we're proud to say help keep cars in great shape.
– Thorough Washes
When we wash cars, our team digs deep to make sure ever crevice is cleaned. This includes both the outside and the inside to ensure dirt is adequately removed. In addition to this, they remove stains and trash as they find it. By doing this, your interior and exterior are kept in better shape so your car looks newer for longer. Even if you don't plan on selling for a few years, regular washes are crucial in keeping your car looking nice.
– Oil Changes
Our facilities offer oil changes to help keep your car running smoothly. We have highly trained technicians and use high-quality oil to ensure longevity as well. If you need to save time, then this is going to help out. However, because oil changes are critical for properly running vehicles, this is a service you'll be able to use regularly until you sell your car.
– Detailing
When it comes time to sell, come in and see us! We offer detailing to make your car look like it's brand new. This can increase its value and ensure you get top dollar for your ride.
auto detailing temecula ca
,
auto wash
,
best car wash
,
best car wash service temecula
,
best car wash temecula
,
best Car Wash temecula ca
,
ca
,
car wash
,
Car Wash temecula ca
,
cheap Car Wash
,
cheap Car Wash temecula
,
exterior car cleaning
,
interior car cleaning
,
temecula
,
top Car Wash
,
top Car Wash temecula
,
trusted Car Wash
,
trusted Car Wash temecula
,
usa