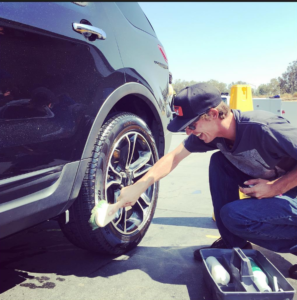 Ride Share Driver: How to Keep Your Car Clean
If you drive your car for a ride share service, then you likely see 10 or 20 passengers on any given day. With so many people in your car, it's likely you'll run into messes from time to time. At Temecula Car Wash, we know this can be stressful and even make it difficult to drive comfortably. If you need help getting your car clean again, come to our car wash in Temecula. Here's what we can help with:
Garbage
We'll clean the garbage out of the interior of your car so it's no longer rolling around underneath or on the seats. Our crew will also use a vacuum to get any dirt and crumbs off of your floors and seats so they're clean once again.
Deep Cleaning
If you had someone spill something, then our deep cleaning and detailing can help. With this, we will gently yet effectively get rid of stains and spills that are on your floors or seats. This is something that will make your car look like new again, so it's definitely worth it.
Refreshment
Do you want your car to simply feel clean? Come in and we'll do an exterior wash, a quick interior clean, and a hand dry. From there, you will have a fresh car you can feel comfortable in again.