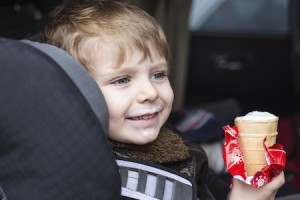 Life With Kids: Make Keeping Your Car Clean Easy
How often do you get into your car only to find food in the backseat, drinks spilled on the floor, or toys strewn all over? If you have kids, this is likely a daily occurrence. Fortunately, you don't have to live with a car that you can't stand to drive around. By visiting our facility at Temecula Car Wash, you can have a clean car in just minutes. How do we do it? With the following services:
1. Exterior Wash
We'll wash your car with the best cleaning supplies out there in order to remove all dirt and grime from the exterior. This means kids won't be able to write in the dust on your back window and you'll be able to safely see outside. Regular cleaning also helps keep your paint looking nice, making it even more beneficial.
2. Interior Cleaning
Whether you have leather or cloth seats, we can clean them with our professional tools and attention to detail. We'll throw away the trash, clean up the spilled drinks, and vacuum up dirt and food. Our priority is to help keep your car in good shape but also eliminate odors and unsightly dirt. We are proud to say that we do just this, even if we're doing a basic clean.
Keeping Your Car Clean
Whether you come to us once per week or once every other week, we promise results that you'll love. We're one of the best car washes in Temecula because we have affordable prices and a staff that cares Our goal is to keep your car clean, even with little ones that don't always have cleanliness in mind.