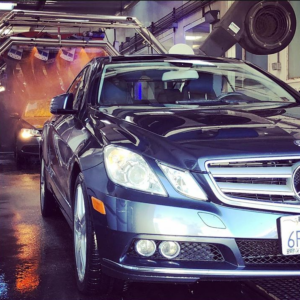 Why You Need a Car Wash Membership
With years of offering car washes in Temecula under our belt, we'd love to share why a car wash membership with us can be so beneficial. If this is something you've been thinking about investing in, you'll likely find that it's well worth it.
1. Savings
Our car wash memberships are offered at a low monthly price in order to help save you money on the cost of regular washes. The more you get, the more you will save! Whether you're a professional driver or someone who just commutes, you can come to us to keep your car beautifully washed for an affordable price.
2. Longevity
When your car is washed regularly, it helps increase its longevity for years to come. With a membership, you'll be able to get as many washes as you need to keep your vehicle looking great. This can keep the paint in good condition and may even prevent damage in the interior.
3. Ease
It's easy to use a membership! No more handling cash when you come in for a car wash in Temecula. You can get in and out so you can get your car washed as you need it. We love our customers and look forward to seeing you time and time again.
Do you like to keep your car clean but don't want to spend extra? A car wash membership is worth considering! It's affordable, easy to sign up for, and you can cancel at any time.