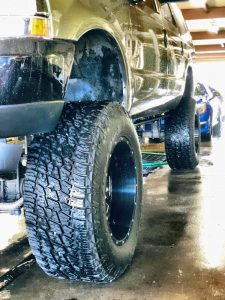 Summer Is Coming!
Right now, just before summer hits is the best time to give your vehicle a good detailing and wax!
It's such a fun time of year to drive to the gorgeous beaches of Southern California or take that summer vacation you've been waiting for all year long. You're sure to spend an extended period of time in your vehicle, so you want to make sure it's freshly washed and looking great but also that it's prepped for the coming heat.
That summer heat though, wowzah! It can certainly do as much damage to your vehicles as the winter months and really take a toll on them if you don't properly take care by washing and waxing on a regular basis.
Ensuring that your car is ready for the hot weather means protecting its paint by washing and drying it regularly and waxing regularly. The wax is going to help shield the paint from any damage, discoloration, and weather. It will look newer and shine like the summer sun!
Simple tip! This may seem obvious, but there are many people who don't do it. Do you?
Always use a windshield sunshade, especially during the summer months. It'll protect the dash from becoming faded, keep your steering wheel bearable to grip, and will also prevent cracks in your leather seats. You and your passenger will be much happier with cooler seats too.
Waxing your car may seem like an occasional type of service you get for that extra shine and "dress to impress" look, but in reality, it's an essential service you should invest in. It provides that extra shine, but it also gives your vehicle that extra protection.
Washing your car at home can waste up to 100 gallons of water! Instead, you can be water conscious by bringing your vehicle into Temecula Car Wash today for a professional wash and wax today! Also, we have an exclusive offer on Wednesdays that you can't pass up; Wax It Wednesday $15 off. Come visit us at 29766 Rancho California Road, in Temecula, CA or give us a call at 951-694-8118 for more information.