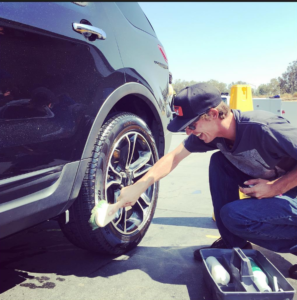 How to Recover Your Car After a Road Trip
If you've recently been on a road trip, then it's likely your car has become a bit messier than it was before you left. From fries in between the seat to dirt on the ground from getting in and out, those little things can add up quickly. Fortunately, Rancho Car Wash is here to help with the services below.
1. Exterior Cleaning
We'll gently wash the exterior of your car to remove water spots, dirt, mud, salt from icy roads, and any other impurities that are present. Whether you choose to go with a custom wash or a drive-thru wash, we use only the best cleaning methods and equipment.
2. Interior Detailing
Our interior detailing services are designed to deep clean the interior of your vehicle so it looks like new again. We'll get rid of dust from the vents, clean the floors and even wipe the cup holders so nothing is left behind. In addition to this, we condition the seats and vacuum thoroughly to make sure all dirt and dust is removed.
3. Maintenance
Maintenance is critical after a road trip, no matter how many miles you traveled. Fortunately, Rancho Car Wash is ready to take care of this with our lube and oil services. We have a team of highly trained mechanics who offer this service and can do it at the same time your car is being cleaned!
With our help, your car won't look like it traveled 100 or even 1,000 miles. We specialize in in-depth cleaning and quality maintenance you can rely on.
Contact Rancho Car Wash Today!
auto cleaning
,
best Exterior Cleaning
,
best Exterior Cleaning temecula
,
best Exterior Cleaning temecula ca
,
ca
,
cheap Exterior Cleaning
,
cheap Exterior Cleaning temecula
,
exterior car cleaning
,
Exterior Cleaning
,
Exterior Cleaning temecula ca
,
interior car cleaning
,
temecula
,
top Exterior Cleaning
,
top Exterior Cleaning temecula
,
trusted Exterior Cleaning
,
trusted Exterior Cleaning temecula