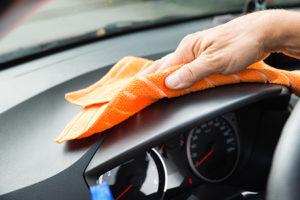 Ready to Sell? Here's How Rancho Car Wash Can Help
When it comes time to sell your car, you might be worried about finding the right price. However, once you figure that out, you must take the steps to make it look nice. After all, if you want top dollar, looks are important. At Rancho Car Wash, we'd love to help! Here's how:
Interior Detailing
Do you remember how clean your car was when you first drove it off the lot? We can help make that happen a second time around with our intricate detailing service. We clean everything from the tiniest corners of the floor to the inside of the vents to get rid of dust, crumbs, and any other particles lying around. We even clean the seats and the hidden areas you wouldn't think to look at because we know how important an overall clean care is.
Exterior Detailing
After giving your car a custom wash, we can detail the exterior to make sure the first impression is a good one. This can include cleaning the wheels, washing underneath the car, hand drying, waxing, and more. Our priority is pristine condition that might even make you think twice about selling!
If you're taking the step to sell your car, don't forget to have detailing service done. This will ensure it's ready to be sold at any moment and looks perfect when it's inspected. It's worth the time and well worth the small cost for the return it can help you receive.