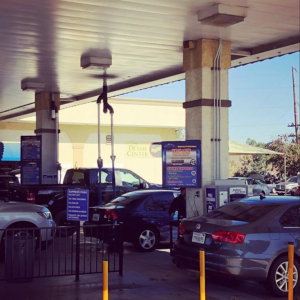 Reasons to Consider Visiting Rancho Car Wash
At Rancho Car Wash, we understand you have many choices when it comes to places to get your car washed in Temecula. Is our facility right for you? With all that we offer, we think it's well worth coming in to experience it for yourself! However, to give you an idea of why we're so popular among locals, take a look at our top qualities below.
1. Friendly Service
Our employees have been with us for quite a while (some since we opened) and they love our customers! From them, you'll receive friendly service every time you come in to see us.
2. Affordable Prices
Our everyday prices are affordable and we are proud to say we have specials throughout the month to help you save even more. If you're looking for a deal on anything from detailing to regular washes, we'll accommodate!
3. A Variety of Options
What would you like to have cleaned on your car? From detailing on the exterior to a quick wash, our experienced cleaners can take care of it all. We use the smartest cleaning techniques and best equipment to blast dirt, dust, and other impurities from every surface of your ride.
If you find yourself in different areas throughout the week, you don't have to make a special trip to get a good wash! We have different locations to accommodate you at any time.
5. Oil Changes
Another reason why our customers loves us is because we offer oil changes in addition to all of our car wash services. This means you can have your maintenance done and clean your car without spending extra time driving to different places around town.