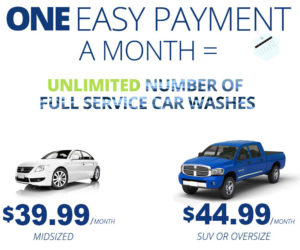 Advantages of a Membership with Rancho Car Wash
If you regularly wash your car, then you likely know the expense for doing so can add up over the course of the month. While worth it for helping to keep your overall vehicle and paint job healthy, there's a way you can save money: a membership at Rancho Car Wash. Located in Temecula, we offer two different memberships with the following advantages:
– You Choose How Many Washes
The number of washes included in our monthly membership is UNLIMITED! This means you can come in as frequently as you'd like to either of our locations without worrying about the individual cost. Because we genuinely love what we do, we encourage you to come as often as is necessary to keep your car clean and tidy.
– Less Stress
With a monthly membership, you'll be more likely to make regular car washes a priority. This can reduce your stress when it comes to worrying about keeping your car clean. You'll likely find yourself making excuses for going to the car wash because it's so affordable. If you ever want to cancel, just give us a 30 day notice.
– Results
Our car wash is high tech and regularly maintained so it leaves your car with a beautiful shine, no dirt and no scratches.
– Low Cost
We offer midsize cars at $39.99 per month package and SUV or other oversize vehicles at $44.99 per month package. Both are affordable, especially considering you get unlimited washes!