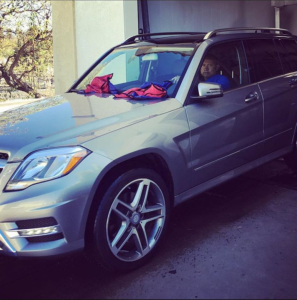 How Rancho Car Wash Can Save You Time on Car Cleaning
Tight on time but still want to have a beautifully clean vehicle? We understand! At Rancho Car Wash we have many customers who just don't have a lot of time to commit to their vehicles on a regular basis. Fortunately, we can accommodate with the following services:
While custom detailing is well worth it when you have the time, express detailing is one of our most highly recommended services. In 30-minutes or less our talented detailers will go through your entire car to clean every corner and noticeable area. This will leave you with no dirt on the floors, clean seats, and no more dropped french fries in the tiniest crevices. They do a great job of cleaning thoroughly despite only taking 30 minutes to do it.
2. Oil Changes
Did you know you can come to us and have your oil changed in addition to your car wash? By being able to get these both done at one spot, you won't have to go around town just to get your car in great shape. Our oil change technicians are great at what they do and can help with all makes, models, and years of vehicles.
3. Express Wash
Exclusively available at our Rancho, California location, this is a quick way to get the dirt and grime off of the exterior of your car. During this visit you'll go through our high tech wash, which uses the best quality brushes and soaps to get your car clean without causing damage. From there, air will blast the water off so you can drive away in minutes!