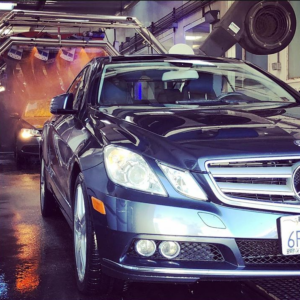 Affordable Luxury Car Detailing and Washes in Temecula
Rancho car wash offers luxury car washes and auto detailing for residents in Temecula and the surrounding areas. As one of the leading car washes for locals to visit, we have expanded our services to include more than traditional offerings. As a one-of-a-kind car wash, we also proudly offer seat detailing, oil changes, engine steam cleaning, carpet cleaning, and more. This ensures our customers can get all errands related to their vehicle out of the way and in a shorter amount of time.
Although our company has been a staple in the community for years, we haven't increased prices dramatically. Our priority is to make car washes, car detailing, waxes, vacuuming, and even oil changes convenient as well as affordable. This is why we offer money-saving memberships, special offers, and everyday fair pricing. Customers can also find pricing information on our website to help them estimate expenses ahead of time.
We are delighted to help keep cars, trucks, and SUVs in the area looking like they are new. We have a highly trained staff of professionals who have been with us for years. Our customers develop long-lasting relationships with us and can come to our locations knowing they'll receive the best service possible.