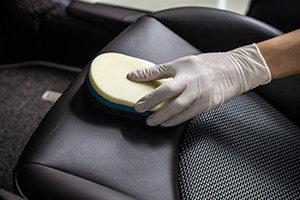 5 Auto Detailing Best Practices
DIY Auto Detailing Tips to Make Your Car Shine Brighter Than Ever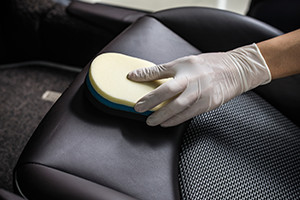 Tired of paying top dollar for the auto detailing that makes your car look great? If you want a DIY solution to make every inch of your car to look like it should, you're going to need more than just a drive through-wash. Here are five DIY tips for auto detailing job that will really make your car shine.
1. Hand Wash is the Best Wash
If you're not already having your car washed by hand, you're missing out on a bright clean that regular washing simply cannot accomplish. In order to avoid water evaporating on your car, thus leaving behind dirt, make sure that you dry it with a squeegee.
2. Clean Your Carpets the Right Way
The interior carpets of your car can get pretty disgusting, especially if you're like most people who go years without cleaning them. In order to get the cleaning job right, you need compressed air, and stiff bristled brushes. This combination allows you to loosen up the dirt and then blast it out with the compressed air, leaving you with a fresh, nice looking interior.
3. Use Wax to Make It Shine
The paint that you had when you pulled your car out of the lot for the first time isn't going to stay as pristine as it looks without the help of a trusty wax coating. The wax acts as a shield between the elements and your car, keeping scratches and stains at bay while keeping your original paint looking as great as it did on day one. You'll have to wax your car once every few months as it does wear off, but if you keep the habit up of getting it done, you should be able to maintain the look of your car for years to come.
4. Use Dedicated Glass Cleaner
You want windows that are really going to shine, so you should use a cleaner that's specifically made to make your glass look great. A microfiber cloth and some spray should do the trick, but be sure that you do this at the end of your cleaning session, as windows pick up dirt and grime from other parts of the detailing process.
5. Oscillating Buffers to Polish
Polishing your car is going to smooth out the paint, which is going to increase the overall cleanliness and depth of your car's shine. Using an oscillating buffer is the best option for someone that wants to accomplish a great polish, but is still in the beginning of their auto detailing journey.
Become an Auto Detailing Do It Yourselfer
If you want the best shine from your car, but you don't want the prices that go along with it, you need to learn how to make it happen all by yourself. That can be hard if you don't know exactly what to do to get the job done. By following these tips, you can get started on your auto detailing journey and learn to make your car look better than it ever has before.
LEARN MORE