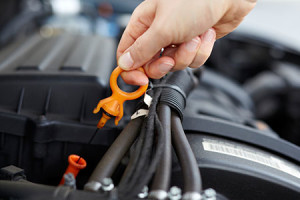 How Often Should I Change My Oil?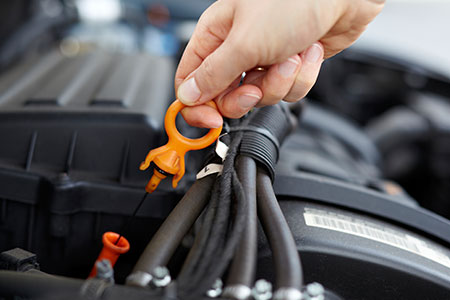 Let's be honest, no one really enjoys getting their oil changed. Oil change service stations do their best to get you in and out of the station, but you are still waiting around for at least 20-30 minutes waiting for your oil to be changed. It can be disruptive to our daily, busy lives.
Why Are Oil Changes so Important?
Oil changes are vital to the life of your automobile. When your oil becomes dirty, it becomes too thick to be the lubricant that keeps your engine parts from grinding up against each other. Forgetting to change your oil or putting your oil changes off can harm your engine parts and destroy the efficiency of your engine. Oil changes keep your car well maintained and help prevent costly engine repairs later on.
So, How Often Do I Need To Get My Oil Changed?
This question can be difficult to answer because there are a number of factors involved. These factors include:
Make and Model of Your Car
Each car has a different maintenance plan. Our recommendation would be to look at the owner's manual to see what the manufacturer suggests. Newer cars also may have a light on the dashboard reminding drivers when their oil needs to be changed, but you should not simply rely on that light. You should always change your oil long before this light comes on.
Driving Habits
If your trips include miles of stop-and-go traffic, excessive idling, or frequent driving in over 90 degrees, (welcome to Temecula and Southern California) you will likely need to get your oil changed more often than your manufacturer recommends.
Type of Oil Used
Newer synthetic oils are able to outlast conventional oils. Talk to your oil change service station technician about what oils they use and how long you car should be able to last on that oil change.
When in Doubt, Have an Oil Change Service Every 3,000 Miles
In order to keep your engine at its best, it is a good idea to get your oil changed every 3,000 miles or about every 6 months, whichever comes first. When it comes to oil changes, it's better to drive on the safe side. You don't want to harm your engine by not keeping it well maintained. Constant maintenance of your engine is the best way to keep your car working at its best for as long as possible. It will save you money in the long run.
It is amazing how much gunk can get trapped in your oil and oil filter. If you do not regularly take your car in for an oil change service this gunk will get stuck in your engine and will harm your car in the future. It is always best to err on the side of caution. Talk to the technicians at your oil change service station about your car maintenance habits to see if any further maintenance, such as an engine steam cleaning, needs to be done to ensure that you car is always running at its best.
LEARN MORE