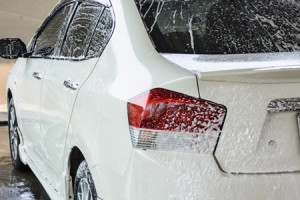 Car Washes and the California Drought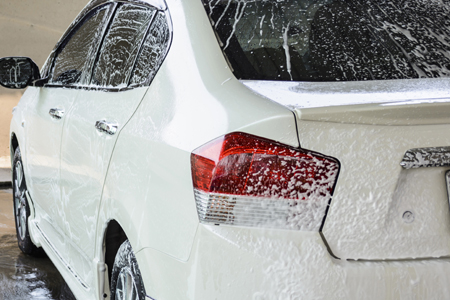 The biggest news in California right now is the drought. The drought has been going on for 4 years, and it has devastated California's beautiful landscape. Lakes and rivers have slowly begun to dry up due to our serious lack of rain. It has made life a little more difficult for Californians because they need to think about all the water they use and where they are wasting water. Because of this drought, everyone has been asked to reserve water where they can. We all need to do our part. This includes cutting back on watering lawns, taking shorter showers, and reusing water when possible. But, what about washing your car? This is a concern of many of our customers, so we just want to take some time to address this issue, because we know that it is important to you, and it is important to us.
Wasting Water
Washing your own car can waste almost 100 gallons of water. If you have multiple cars, that number can be doubled or tripled. Our local Rancho Water District has realized this waste and now has made it illegal for any car owner to wash their own car. However, this restriction places car owners in a bind. Owning a car is an investment. Constantly caring for your car's exterior is an important part of protecting that investment. If you do not regularly wash your car, this destroys your paint, and causes your car's value to depreciate much quicker than it should.
The Rancho Water District recommends that you take your car to a full service car wash that uses water wisely. This ensures that you keep your car in the best condition while still saving water. When you take your car to the car wash, be sure to talk to the car wash's staff about their water management practices and what they are doing to save water and help the environment.
How Do Car Washes Save Water?
Rancho Car Wash believes that everyone needs to do their part to save water where they can. We love our Southern California landscape and we know that you love it too. We want to make sure that we can protect it in any way possible. This is why we are very careful about our water. We reuse all of the water that we use to wash your car. No water ever leaves our property and none of the water that we use is ever wasted. You never need to feel guilty about taking your car to the car wash. You can be confident in the fact that the water is being used wisely.
All Southern Californians should be doing their best to see how they can be wiser with their water. It is important to always consider your water use and how you can save more water in your daily life. Taking your car to the car wash instead of washing it at home saves so much water and is better for the environment.
LEARN MORE