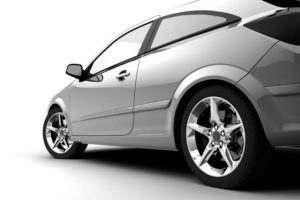 Reasons to Get Weekly Car Washes
Do you think getting a weekly car wash is too much? You might be surprised that there are actually many benefits of doing so! Some of the reasons why our regulars at Rancho Car Wash say they come so frequently include:
1. Increased Safety
For those who go off-roading or just spend a lot of time in smog-covered areas in California, they know how valuable a clean car is. They come to us because we leave windows and mirrors sparkling clean so there's nothing left in the way to obstruct their view.
2. Enhanced Appearance
It's no secret that dirt and grime will make the outside of your car look older. The good news is that regular car washes will spruce up the appearance in minutes and help make it look like new again! In addition to this, a good
polishing treatment
can help protect your paint so your car stays looking new for longer.
3. Prevent Damage
If you go months without a car wash, the dirt, mud, and minerals from rain that get stuck on your car can actually cause damage. These can also cause rust, which will leave your car looking older.
Regular washes
resolve this issue because they get rid of all the things that you don't want on your paint, wheels, tires, or undercarriage.