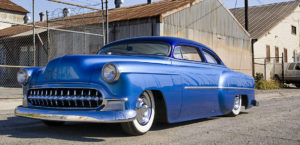 Tips for Keeping Your New Paint Job Looking Great
You've just got a new paint job on your car, meaning you likely do a full inspection of your ride every time you go out. From the hood to the trunk, it's easy to see why you'd want to prevent fading or spots on your brand new coat. Fortunately, there are many ways you can keep your paint job looking like new! At Rancho Car Wash, some of our time-tested tips are below.
1. Wash After Rain
Rain might seem like it's "washing" your car but did you know it can leave behind minerals that ruin your paint job? To help avoid these, come visit us to have a quick or detailed wash after every rain storm. An added benefit is the fact that during the wash we'll get rid of dirt and other impurities so your paint job is well taken care of.
2. Polish
At Rancho Car Wash one of our most requested services from those who have just gotten a new paint job is polish. Why? It helps keep the car shiny and adds an extra layer of protection on top of the paint. We can do a custom polish job on your car throughout the year so the paint beneath always looks perfect.
While you can certainly visit us for a machine wash when you're short on time, we highly recommend hand washing on occasion. This will provide a custom clean that's specially designed for your paint job. You might be surprised at what a huge difference that care makes with the paint on your vehicle.
STOP BY RANCHO CAR WASH AND SEE WHY WE ARE VOTED #1 CAR WASH IN TEMECULA