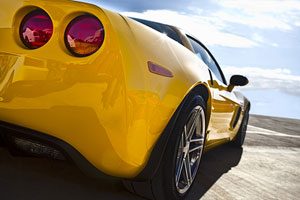 Warm Weather is Warm Weather is Here… Car Wash Tips
The June gloom is finally gone and we are ready for that warm summer sunshine. That means lots of visits to the beach with friends or family, camping under the stars, that bucket list summer road trip you've been dreaming about or an epic vacation. Making memories is top priority! Worrying about your car or the cleanliness of it, should be the least of your worries.
Maintenance is key here so let's get you prepared to hit the road at a moment's notice! Don't let that last minute trip your buddy scheduled cause you stress, only let it cause you to smile!
Keep the inside of your car clean
This one can be difficult for some because we're on the move so often during the week whether it be for work or pleasure. We're constantly on the move as parents (with school, sports, birthday parties) and careers that take up much of our time. So the best thing to do is keep a small bag or grocery bag in your car so after you've eaten that snack (yes, the one you said you would never eat in your new car, that one…) you can toss it out right away. Keep the bag in the backseat for the kiddos and ask that they throw their trash in right away too. Then simply tie the bag up at the end of the day and throw it away, no picking up small pieces of trash around the car or crumbles of food. Keeping up on the trash in your vehicle is step one.
Wash and Wax
Here is step 2, it's so simple but we often forget that washing our vehicles on a regular basis is so important. Also, getting your vehicle waxed is equally important. Waxing will not only keep your car protected but it will also help it stay nice looking and shiny.
Now you're ready for the fun and memorable trips in your car! You're ready for passengers; kids, family, and friends. You've removed the dirt, the dust, and the trash. Now you'll have clear visibility on the road, no distractions and ultimately you've created a safer environment for everyone in your car.
Let us help you enjoy those amazing memories you're about to make! Give Temecula Car Wash a call at 951-694-8118 or visit us at the car wash located at 29766 Rancho California Temecula, CA 92591. We'll take care of step 1 and step 2 for you!