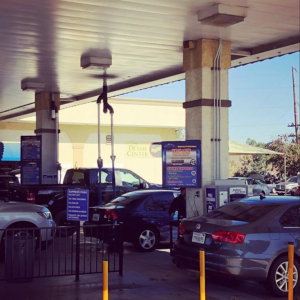 Keep Customers Happy as a Driver
With on-call car driving becoming a popular job with so many residents in California, it's important to find ways to set yourself apart from others. One of the best ways to do this, besides by driving safe, is to have a clean car. After all, passengers don't want to sit around dirt or even garbage, especially if they are dressed nicely. At Temecula Car Wash, we want to make it easier to keep our passengers happy. Here's how we can help clean your car.
1. Exterior Washing and Waxing
Whether you choose hand washing or machine washing, your car will come out looking great. We use the best quality soaps and finish with hand drying to ensure no water spots are left behind. By having waxing done after this, your paint job will be shining bright.
Do you drive often and want to keep your car as clean as possible? If so, you may be interested in a membership at our facility. For a low monthly fee, this offers you unlimited washes.
2. Interior Cleaning
Even if you keep your car clean, the people you drive may not. To help eliminate messes, we can deep clean your interior. From vacuuming the floors to dusting the console, we'll make sure the interior looks great. We can even condition the seats!
If you want a clean car that helps you keep a professional image while driving, then come over to Temecula Car Wash. Our team will clean your car beautifully so every client is happy.
Visit Temecula Car Wash Today!