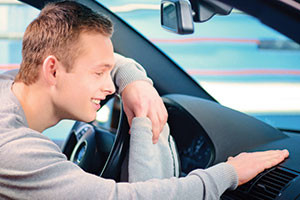 Tips For Maintaining Your Car Between Your Regular Car Wash
Maintain Your Vehicle's Looks Until Your Next Car Wash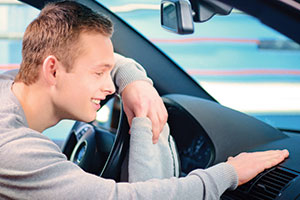 Do you feel embarrassed to give friends and family rides in your car because it doesn't appear as clean as you want it to be? Let's face it, sometimes life can become very busy and committing to your regular car wash can become an afterthought compared to your other priorities. Without proper maintenance of your vehicle, trash, food, germs, and other objects can build up and give your car a revolting ambience. You can, however, mitigate the impact of trash build-up with the proper maintenance. Use these tips to maintain your vehicle's looks until your next car wash.
Keep A Trash Can In Your Car
There may be a need to throw an item away while you're on the road but if there isn't a trash can around to toss it out, what would you do? You may set this object aside to throw away at your earliest convenience but there may be times that you forget. As time goes on, this may happen on a few more occasions, and each time is another opportunity for you to add a new piece of trash to your collection. With a small trash can, you'll have one place to put all the trash that you'll accumulate throughout the day. It will serve as a great reminder to remove any piece of trash that doesn't belong in your vehicle.
Clean Up Stains
Pesky stains can leave blemishes inside of your car that can be incredibly difficult to remove. Whether it's juice, chocolate, grass, or dirt, substances such as any of these could leave a permanent mark on your vehicle if they spill. It's best to clean up stains that are leftover as soon as possible. If you ignore them, they can become an embarrassing and costly problem. If you encounter any stains in your vehicle, scrub it as soon as you can to maintain the clean look of your car.
Check Hard To Reach Areas In Your Vehicle
When you're on the go and need to eat a quick snack or if you have children who eat in the car, odds are, your car is the new home to a large amount of dropped food and tiny crumbs. Often times, the food will drop between the tiny crevices inside of your vehicle. This includes the sides of the driver and passenger seats, under the seats, and a number of other areas. If you let it sit for too long, the food may begin to mold and create harmful bacteria inside of your car. When you check hard to reach areas in your vehicle, you can make sure to remove anything that doesn't belong from the premises.
Rinse Off The Exterior Of Your Car
As dirt and grime begin to build up on the exterior of your vehicle, your driving experience may become negatively impacted. An excess amount of dirt on the exterior of your vehicle is unsightly and can even make you feel embarrassed to drive around. It can also be very dangerous. Too much dirt can coat your windows and make it highly difficult to see anything that's around you, increasing your chances of causing an accident. When you rinse off the exterior of your car, you can keep excess dirt buildup off your windows to continue driving safely.
Catch The Areas You Missed With A Regular Car Wash
Implementing these tips can do wonders for your vehicle's aesthetics and keep it looking great for years to come. Still, not everyone will catch every little area that needs cleaning. You can catch the areas you missed with a regular full service car wash or auto detailing service to keep your car looking great and presentable for every occasion.
LEARN MORE