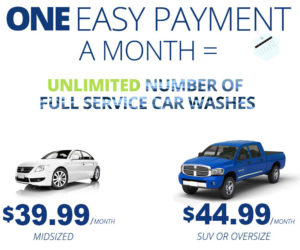 Need a Thoughtful Gift? Try a Car Wash
When it comes to choosing gifts today, it can be difficult to determine what someone can actually get use out of. However, one thing any driver can use and appreciate is a car wash! In fact, at Rancho Car Wash, we have seen an increase in customers buying washes for their friends and families, especially during the holidays. To make it easier to gift this, we've developed memberships that vary in price depending on the size of vehicle.
– How much does a membership cost?
For midsized cars, the price is $39.99/month. For large trucks and SUVs, the price is $44.99/month.
– What's included?
Unlimited car washes at either of our locations each month!
– What are other options for gifts?
If you'd rather give a friend or family member a detailing or hand wash, we can help. It's easy to give someone the gift of a cleaner car! What's even better is that this is something that can be used all throughout the year, so it's perfect for someone who has a busy schedule but still wants to keep their car clean.
Whether for the holiday season, a birthday, an anniversary, or any other occasion, car washes make unexpected yet welcomed gifts. They're unique, useful, and affordable. To make it even better, our team at Rancho Car Wash promises to maintain our high standards in order to provide each of our customers with the most beautiful wash every time they come in to see us.