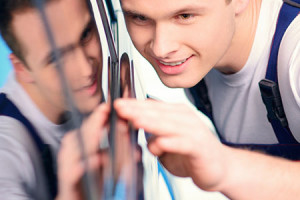 Auto Detailing: What's the Difference Between Wax & Polish?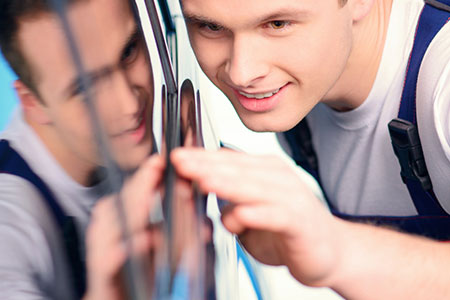 When it comes to custom auto detailing, we know that you want to get that final, beautiful shine after you leave the car wash. To get that incredible shine, you may choose to either wax or polish your car or do both. Many car owners do not understand the difference between these two auto detailing treatments and often use them interchangeably. Using wax and polish is important to keep your car beautiful and in its best possible condition. However, there are important differences between the two treatments. We have created this basic auto detailing guide to help you understand all the information you need about these treatments.
Auto Detailing Guide: Wax and Polish
Wax and polish are 2 very different auto detailing treatments even though they offer very similar results. Take a look at all the details about these treatments.
Wax
When you wax a car, you are rubbing a waxy, protective layer onto your car. Your auto detailer rubs the wax onto your car with a sponge. When the wax becomes cloudy, then will use a clean, soft cloth to then rub the wax until you get that brilliant shine. Since the wax is water repellent, water and dirt are less likely to stick to your car after you wax it.
How Often Should I Wax My Car?
We would recommend that if you want to keep your car as beautiful as possible, you should wax your car every 2 to 3 months. You can wax your car more often than that as well. Waxing your car ensures that your car's paint stays protected and shiny for years to come.
Polish
When you polish a car, the polish has a very fine abrasive in it. Your auto detailer uses the polish along with an orbital or high-speed orbital. Polish will remove a very thin layer of the top coat of your car. Once the auto detailing is complete, your car will have an impressive shine. This is a great option to remove any small scratches and other imperfections.
How Often Should I Polish My Car?
Honestly, you should only polish your car about once or twice a year. Just like the clay bar, polishing removes fine bits of debris that cannot be removed otherwise and polishing is important to do. However, if you constantly polish your car, it can begin to wear on your car's paint forcing it to eventually look dull. We would also recommend that you wax your car after you polish it so that you can protect that shine.
Auto Detailing for Your Car
Keeping your car clean and detailed is the best way to keep it in the best possible condition at all times. Make sure that you have a professional do your auto detailing. Amateurs can make mistakes that could harm your car's paints or leave scratches. Auto detailing can make a huge difference in keeping your car beautiful. It is also important that you keep your car's interior vacuumed and detailed as well.
LEARN MORE