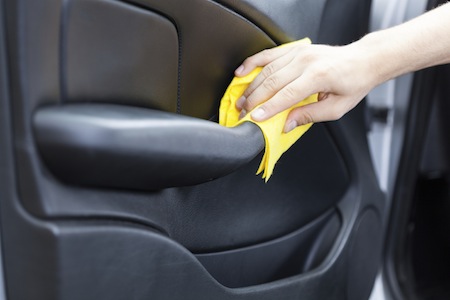 Does your car need to be washed or your oil need to be changed? We can help! Rancho Car Wash is proud to be serving car owners throughout the Temecula Area.
Detailing Your Car's Interior
How much time do you spend in your car? Whether you have a long commute, go on long road trips, or are constantly driving around town in your car, the interior of your car should look nice. We offer quality interior car detailing to make sure that your car's interior is as clean and comfortable as possible.
If your daily car use has begun to wear on your seats, our team can handle it. We will treat any stains or discoloration on your seats and upholstery. Our team will make sure that your car seats look beautiful and clean.
Messes happen. After everyday use, dirt crumbs and other debris can collect on your car's carpet. This can cause stains and other spots. We will do the necessary treatment and shampooing to make your car's carpet as clean as we can.
Our Team
When we are done with your car, you will be smiling from ear to ear. We strive to ensure that every customer leaves our car wash completely satisfied. We bring personal service to our car wash to make sure that you have exactly what you need.
With our multiple locations, we have made it easy for you to find us. Drop on by and see what our team can do for you!
OUR LOCATIONS
---