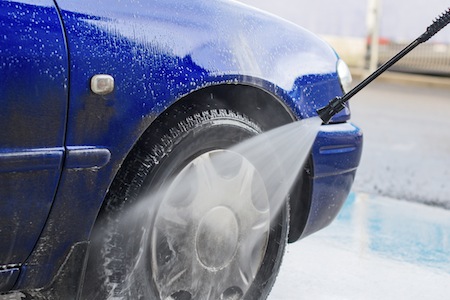 Does your car need to be washed or your oil need to be changed? We can help! Rancho Car Wash is proud to be serving car owners throughout the Temecula Area.
Making Your Car Gleam
We make cleaning your car one less thing to worry about. We want to make sure that you are completely pleased with the results of our work. We are a full service car wash that strives to efficiently clean your car so that you can quickly drive off to your next destination.
A Green Option
It has become difficult for car owners to be able to wash their own cars. We are suffering in the middle of a drought in California, and we do our part to preserve water. We don't want to just serve our customers, but our entire state. We recycle all of the water that we use so that none of the water is ever wasted.
Our Team
No matter if you need a basic wash, polishing, waxing, or tire dressing, we have all the services you are looking for. We also offer car detailing and oil change services. Talk to our experts about all of our services so that your car can look exactly the way that you want it to. If you are coming into our car wash multiple times a month, you may want to consider investing in our membership program.
With our multiple locations, we have made it easy for you to find us. Drop on by and see what our team can do for you!
OUR LOCATIONS
---