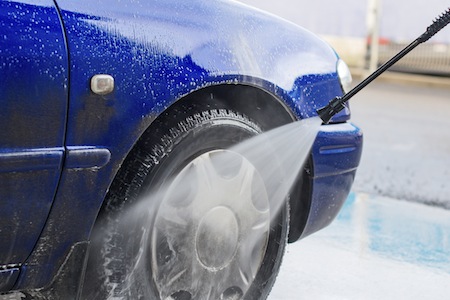 Does your car need to be washed or your oil need to be changed? We can help! Rancho Car Wash is proud to be serving car owners throughout the Temecula Area.
In a Rush? Come by Rancho!
You have a million things on your to-do list and waiting around for your car to get washed probably is not on that list. Of course you want your car to be clean, but you just don't want it to take forever. Our team is dedicated to getting your car clean in about 20 minutes or less. We offer a fine selection of car washes so that you can fully treat your car, and leave our car wash in your gleaming car.
Our Express Car Wash Options
Full Service Car Wash
Windows
Wash 'n' Go
Vacuuming
Super Shine
Full Service Car Wash
Spot-Free Rinse
Towel Dry
Clearcoat Conditioner
Polish Wax
Rim Cleaner
Tire Shine
The Works
Super Shine Car Wash
Undercarriage Wash
Poly Bond
Aussie Wax
Air Freshener
If you are in a serious hurry, we also offer an express car wash option at our Rancho California location.
Our Team
We are dedicated to bringing personal service to every customer that drives onto one of our locations. We will be happy to answer any questions you may have. We also offer an unlimited car wash membership for a simple monthly payment. If you want your car to truly shine, ask us about our express detailing as well.
With our multiple locations, we have made it easy for you to find us. Drop on by and see what our team can do for you!
OUR LOCATIONS
---