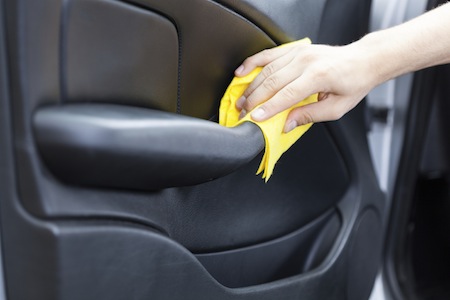 Does your car need to be washed or your oil need to be changed? We can help! Rancho Car Wash is proud to be serving car owners throughout the Temecula Area.
30 Minutes or Less!
We know that you have a million things to do with your day. Sitting around waiting for your car to be detailed should not be one of those things. With our express detail services, we get you on your way in 30 minutes or less. We offer quality detailing so that your car looks amazing!
Our Express Detailing Services
Express Wax
We will do a full service car wash on your car to make sure that it is completely clean.
Once we have washed all of the dirt on your car, we will wax your entire car.
After it has been completely coated with wax, our team will then buff out your car for a protective, beautiful shine
Interior Super Clean
We will do a full service car wash which includes a full interior vacuuming so that your car will be clean of all dirt, crumbs, and debris.
We will then condition all of the vinyl and plastic in your car's interior
Our team will then use compressed air to blow all of the dust out of your vents and crevices.
Our Car Wash
If your car needs more intensive care, ask us about our custom detailing or our auto seat cleaning. We will make sure that your car looks exactly the way that you want.
With our multiple locations, we have made it easy for you to find us. Drop on by and see what our team can do for you!
OUR LOCATIONS
---