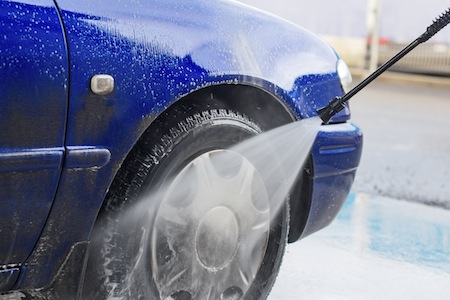 Does your car need to be washed or your oil need to be changed? We can help! Rancho Car Wash is proud to be serving car owners throughout the Temecula Area.
Get Your Car to Shine
While we are driving through our lives, commuting from work and back or traveling around town, our cars get dirty. It is simply a fact of life. We know that you love your car. You rely on it for everything. You want to keep it as beautiful and shiny as possible. We will make sure that by the time that you leave our car wash, your car is brilliantly clean and ready to go.
Our Car Wash
We take great care with every car that drives up to our locations. We treat each car as we would our own. We offer a full service car wash to ensure that your car looks wonderful inside and out. We can also give a little more care with our detailing services. Whether you are looking for a basic express wash at our Rancho California location or our more advanced car washes such as:
Full Service Car Wash
Wash 'n' Go
Windows
Vacuuming
Super Shine
Full Service Car Wash
Spot-Free Rinse
Polish Wax
Towel Dry
Clearcoat Conditioner
Tire Shine
Rim Cleaner
The Works
Super Shine Car Wash
Undercarriage Wash
Aussie Wax
Poly Bond
Air Freshener
Our Team
Our experts are here to help you make sure that your car is as clean as possible. We want to bring a personal touch to our car was to make sure that all of your needs are met. Looking to keep you car clean all the time? Ask us about our membership program. If you have any questions, always feel free to ask us.
With our multiple locations, we have made it easy for you to find us. Drop on by and see what our team can do for you!
OUR LOCATIONS
---