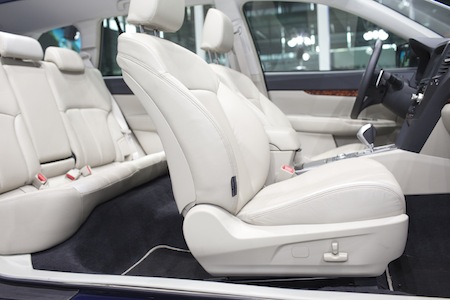 Does your car need to be washed or your oil need to be changed? We can help! Rancho Car Wash is proud to be serving car owners throughout the Temecula Area.
Keeping Your Carpets Clean
After a while, dirt from our shoes, bits of food, crumbs, or other debris can get stuck into our cars carpets. Making them look dirty and dingy. If you have noticed some stains, it may be time for a deep car carpet cleaning. Our team knows exactly how to clean out stains from your car carpet. Even stains that have been discoloring your carpet for years.
Our Carpet Cleaning Process
We use our high powered vacuum all debris and dirt from the inside of your car. Once all of your carpets are clear of debris. We do spot treatments on any particularly difficult stains. We will then use our quality car carpet shampoo to work on your carpets to make them look brand new. All of the chemicals and treatments that we use are completely safe for any car but are tough enough to get the job done.
Our Team and Your Car
We treat every car that comes into our car wash as we would treat our own. We can do detailing on your car's seats as well. We pay attention to all of the details to make sure that your car's interior looks absolutely beautiful. Talk to our team about how our car carpet cleaning can help you.
With our multiple locations, we have made it easy for you to find us. Drop on by and see what our team can do for you!
OUR LOCATIONS
---